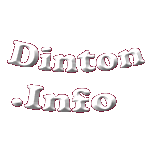 Health News
EPS (Electronic Prescription Service) - You can now have your prescriptions sent electroncally from your GP to your chosen pharmacy which will speed up the process and avoid mislaid prescriptions. Register at your pharmacy.
Sign up for regular email information about Haddenham Medical Centre
Read More
NEW FREE Weight Loss Group at HMC
Read More
Update 20/06/2014


16 March 2014 Report on the progress of the Patient Participation Group at Haddenham Medical Centre
Full Report
A New appointment system has been introduced at Haddenham Medical Centre. It is hoped that the new system will ensure that every patient gets to talk to a doctor the same day and that the 8o'clock lottery will be avoided.
Full Details
BROADBAND IN DINTON, FORD, UPTON & GIBRALTAR
Feb 2014 - Connected Counties have now released details of the roadside cabinets that will be upgraded in 2014 to fibre optic cable from the Stone exchange. They are promising that the fibre system will be in service between March-September 2014 and that those connected to the updated cabinets can expect download speeds of up to 18Mbps. This is good news for Dinton most which is connected to cabinet 3. The bad news is if you are not connected to cabinets 3, 5, 6 or 10 it looks like the long wait will still continue!
To see details of the Phase 1 upgrade go to:
Connected Counties

independent website for News and Information for Dinton and the surrounding area. Our aim is to provide lively and interesting News content for the Community and historic local archive articles>
© 2014 Dinton Info webmaster barrylynch@dinton.info Disclaimer