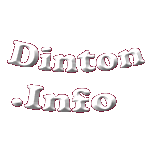 Register to Recieve email from Haddenham Medical Centre Patients Group
Click Here
BROADBAND IN DINTON, FORD, UPTON & GIBRALTAR
6 Aug 2014 - BT are now advising that their cabinet no. 3 at the A418 end of New Road in Dinton will be connected to Stone Exchange by fibre optic cable in September 2014.
(AS AT 23/10 we are still waiting!)
Those connected to cabinet 3 can expect download speeds of up to 17Mbps. This is good news for Dinton most which is connected to cabinet 3. The bad news is if you are not connected to cabinets 3, 5, 6 or 10 it looks like the long wait will still continue!
To see details of the Phase 1 upgrade go to:
Connected Counties

independent website for News and Information for Dinton and the surrounding area. Our aim is to provide lively and interesting News content for the Community and historic local archive articles>

© 2014 Dinton Info webmaster barrylynch@dinton.info Disclaimer

/