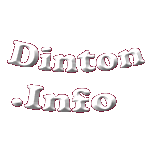 Register to Recieve email from Haddenham Medical Centre Patients Group
Click Here
BROADBAND IN DINTON, FORD, UPTON & GIBRALTAR

1 Nov 2014 - BT have advised that their cabinet no. 3 at the A418 end of New Road in Dinton is now connected by fibre cable to Stone Exchange.

In order to benefit from this upgrade it is necessary to sign up a fibre contract with your ISP.

To check if you are able to get superfast fibre ... click here
If you are not connected to cabinet 3 you will have a further long wait as there are no firm plans as yet to connect more cabinets to Stone Exchange.

independent website for News and Information for Dinton and the surrounding area. Our aim is to provide lively and interesting News content for the Community and historic local archive articles>

© 2013-2015 Dinton Info webmaster barrylynch@dinton.info Disclaimer

/